Description
WHAT IS ISLA SPANISH ONLINE?
Spanish Online is a program that provides an opportunity for students in Kindergarten to 5th grade to build a foundation in the Spanish language and an understanding of cultural diversity.
WHY IS IT IMPORTANT THAT YOUR CHILDREN LEARN SPANISH WITH ISLA SPANISH ONLINE?
Because:
There are more than 577 million people in the world who speak Spanish.
It will allow your children to have a further appreciation for the hispanic / latino culture.
Opportunities to travel will increase.
Students have an easier time learning other Latin-based languages such as French, Portuguese and Italian.
Bilingual individuals have access to more opportunities in life.
MEET OUR "SPANISH ONLINE METHOD"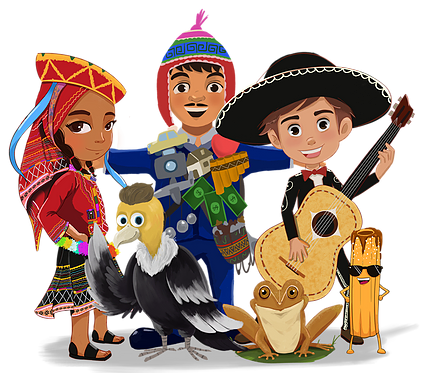 Students are accompanied by a "travel guide" in each class as they learn about different Latin American countries. Explore the wonder of language and culture with our amazing friends: Faustina, El Mariachi, El Cóndor, Ekeko and El Coki!
Small class sizes of no more than 3 students for more of an individualized and interactive learning experience
Lessons tailored to students' level
30 minute classes, twice a week to build consistency and confidence
Skilled, experienced, and native Spanish-speaking teachers
Children will have access to our music playlist filled with all the songs they will learn in class.
TESTIMONIALS
OUR SCHEDULE
Monday & Wednesday
Tuesday & Thursday
Between 4:30pm to 8:00pm (EST)
Hours and times may vary by level.
Classes run from February to May for Spring Semester
30 minutes classes, twice per week
Max. 3 students per class
PRICES
Give the Gift of Language
Monthly: $159
$50 OFF When you Register for the Full Semester
Full Semester: $636 $586