September 30, 2022
To our greater ISLA community:
ISLA has so much to be proud of what it has accomplished over the last 10 years. In 2012, ISLA started with 14 students and a dream. Now ISLA serves over 400 students within all of our four programs and over 300 families a year in nine different counties across central North Carolina, as well as students and families outside of the state and multiple countries. By keeping our students and families at the center of our collective work, we've been able to expand our programs and services to include ISLA Los Sabados, Spanish Online, ISLA Verano, and ISLA Padres. We just recently launched Spanish Online Adults and we are excited about the opportunity that this new program will provide. These are critical needs that our families and community have identified. ISLA has been there to provide those resources and act as a guide to help our community members become their own advocates.
ISLA prides itself in creating lasting and strategic partnerships so that we can continue to grow as an organization and share the knowledge and power of our own community with a broader network. This is due in large part to the leadership of Jenice Ramirez, our Executive Director, and the continued commitment and hard work of ISLA staff, students, parent-advocates, families, ISLA board members, and our partners. Ultimately, we are stronger because we are a collective.
It is with this same tenacity that we take on the search for our next Executive Director for ISLA. In the coming days, we will launch our search and make sure that our community, our students, and our families, are an integral component of such an important decision. Our Board of Directors and staff will work tirelessly to ensure a successful and smooth transition.
We are committed to finding the right person that will personify the values of ISLA and that continues to fulfill our mission to build community and leadership through language and cultural immersion programs. Through this transition, we will hold steadfast to our belief that we can envision an equitable society strengthened by the power, knowledge, and value of Latin American languages and cultures.
We look forward to Jenice's continued support of ISLA and her future success and know that ISLA will always hold a special place in her heart, just like she will hold a special place in ours. We are equally as excited about what the future holds for ISLA. Knowing what we've accomplished over the first 10 years, we can't wait to see what is in store for our community over the next decade.
Yours in service,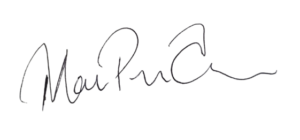 Mary Jones
President, ISLA