Mision
To serve and empower local business leaders of diverse backgrounds by providing professional networking opportunities and philanthropic partnerships focused on promoting quality education for Latino/x students in North Carolina.
Vision
We envision a network of business leaders who want to make an economic and social impact on the community in North Carolina and improve the educational outcomes of Latino/x students in pre-k to 12th grade.
Empower businesses to learn how to impact the quality education for Latinx students and gain an understanding of what benefits there are to support education.
Provide relationship building and professional networking opportunities to amplify connections and offer employment recruitment.
Create spaces where business leaders can rethink how we create culturally affirming partnerships and meet other like-minded business leaders.
Engage local business leaders with Latinx families and students by sharing knowledge and resources through their businesses.
How your business can join
Shows interest in making a social impact in their community, promoting quality education, or creating philanthropic partnerships with other local businesses

Joins ISLA at any of our philanthropic/community events

Becomes a sponsor for one of ISLA's events

Making a one-time contribution to ISLA as part of your business

Becoming a monthly sustainer
CASA ROJA


$100-$500



Includes SWAG Bag, Employee Recruitment Opportunities, logo on +ISLA Business Network page & more!
CASA NARANJA


$500-$1000



Includes logo in digitized PDF flier sent to our network, logo on ISLA's supporters page and hyperlinked to your website for a year, ⅛ page, full-color brand ad in on event pamphlet & more!
CASA AMARILLA


$1,000-$5,000



Includes 1/4 page, full-color brand ad in event pamphlet, 1-minute opportunity to speak to audience about your company, organizational video appears on Social Media to promote your company and how they are part of our +ISLA Business Network & more!
CASA VERDE


$5,000-$10,000



Includes interview video on Youtube about your company/business and how you are part of our +ISLA Business Network, logo appears on press releases distributed to media in the Triangle, recognition in the annual report, company/business recognition in podcast and youtube videos for a year & more!
CASA AZUL


+$10,000



Includes complimentary admission to any community event, the whole page, full-color brand ad in event pamphlet, 5-minute opportunity to speak to the audience about your organization, write a guest blog post connecting your company to ISLA's services & more!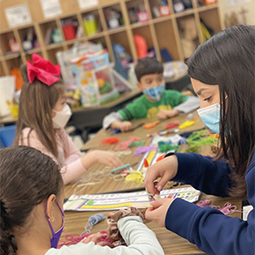 Education:
"With your support ISLA will be able to continue cultivating culturally affirming education spaces for children through all of our programs and will continue advocating for the prioritization of high quality education for all students."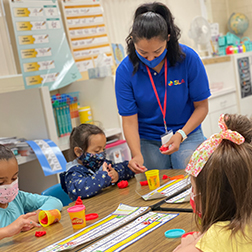 Sustainability
"With your support ISLA will be able to set an example of sustaining free equitable programming through community support and commitment to dismantling historical barriers in our education system."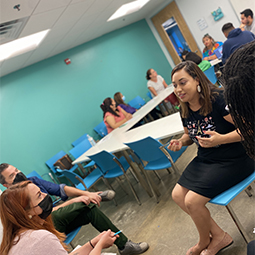 Community:
"With your support ISLA will continue to center our value of collective power. When we come together as a community we elevate the strength that we have together vs apart. We will continue promoting the importance of community cultural wealth and power in numbers."