OUR IMPACT

Since 2012 ISLA has provided 768 hours of heritage language and cultural immersion programs for free to more than +650 children across North Carolina.
+200
Families
Primarily low-income Hispanic/Latino families have participated and received ISLA's services in the past 9 years.
+300
Hours
Community outreach through partnerships, collaborations, and workshops for our community.
It's about community, connection, and bringing people together through language and culture.
We want the +ISLA community to feel connected, committed, and proud to support our programs. Here's what you can expect when you join.
What you get for being a member
Noticias ISLA
We send a regular newsletter via email to keep you updated on our work and a reminder of just how significant your contribution is.
ISLA podcast
Get early access to our audio series created and produced by ISLA staff and students.
Events
Be at the top of our guest list to virtual and online events, celebrating our work and the people who make up our community.
Cartas
Receive personal, handwritten notes from the ISLA community.
Anti-Racism Education
ISLA focuses on providing culturally relevant instruction that promotes equity, anti-racism, and anti-discrimination.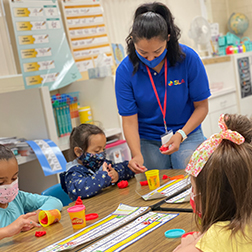 Investing in our Educators
ISLA focuses on promoting top quality, professional development, equitable pay, diverse opportunities.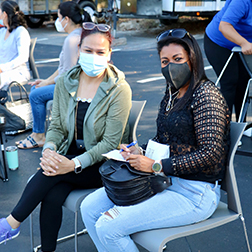 Closing the Opportunity Gap
ISLA develops programs that significantly contribute to strengthening the Hispanic/Latin/x community through educational opportunities.
Upcoming Events
Learn why we support Latino children and their families and how you can help us close the opportunity gap, creating a more equitable society through education.
Equidad en la educación para estudiantes Latinos/x
Equity in Latin/x Education